Top-Quality Concrete & Retaining Wall Company in San Diego, CA
Ensure Safety First. Your Reliable Concrete Tripping Hazard Specialist
trusted concrete Company With 25 Years of experience
Your go-to experts for top-notch concrete services, including tripping hazard concrete walkways, and stamped concrete driveways. We also specialize in both residential and commercial concrete construction and removal. Learn More… 
Commercial Retaining Wall and Concrete Construction Throughout San Diego, CA
At Exact Construction, our seasoned team of professionals brings years of expertise to handle all complexities of concrete and tripping hazard projects. As a leading company, we offer top-tier services for both residential and commercial clients. Our residential retaining wall contractors specialize in crafting robust and visually stunning walls, while our skilled concrete sidewalk contractors deliver safe and durable walkways.
Concrete Driveway Installation
Concrete Patio Construction
Concrete Walkway Construction
Concrete Slab Foundations
Concrete Steps and Stairs
Concrete Pool Decks
Concrete Retaining Walls
Concrete Curbs and Gutters
Concrete Sidewalks
Concrete Flower Bed Borders
Concrete Garage Floors
Concrete Handicap Ramps
Concrete Foundation Repair
Concrete Color Stamping
Concrete Drainage Solutions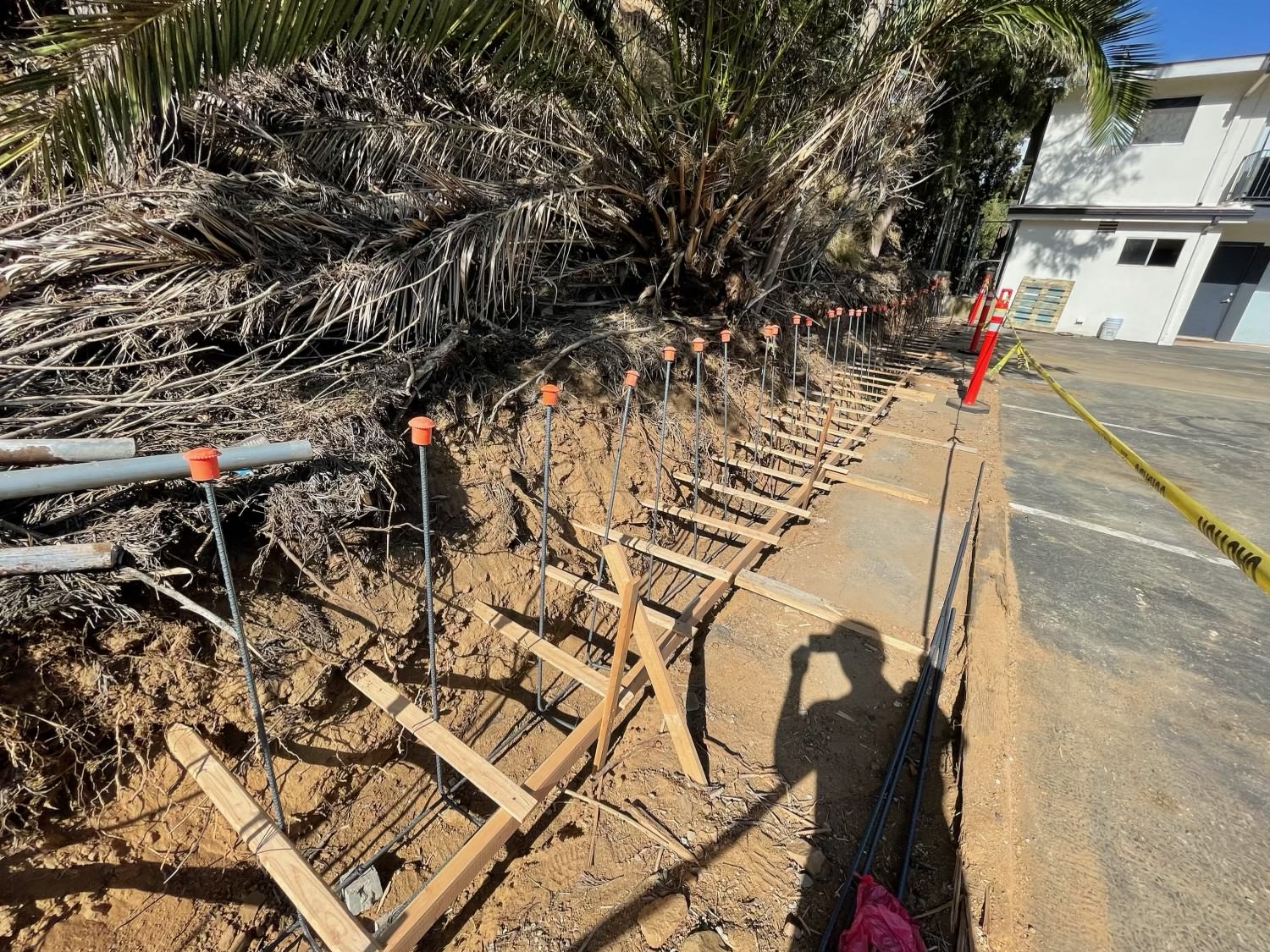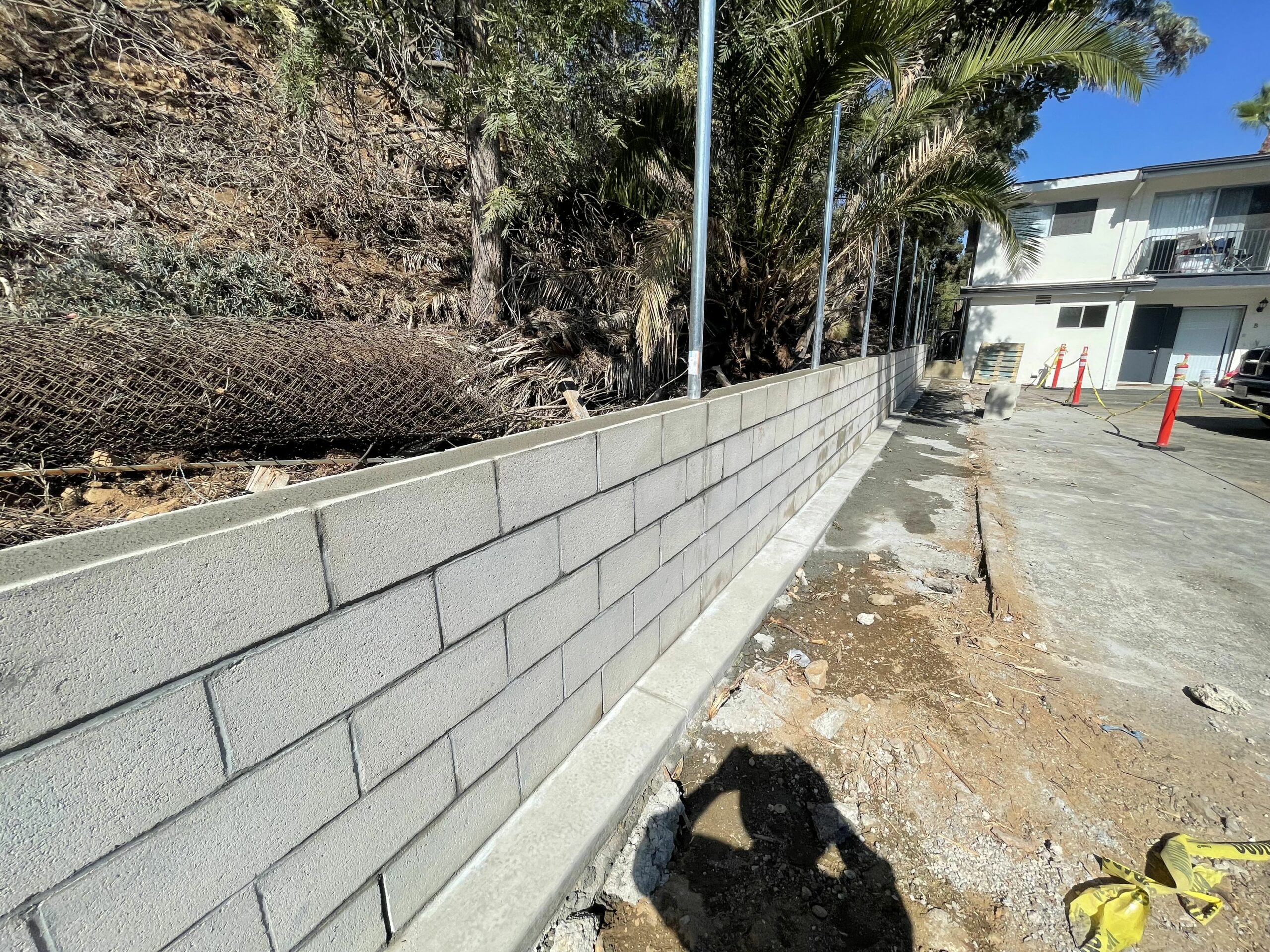 Professional Retaining Wall Construction
Unleash the true potential of your landscape with Exact Construction's unrivaled retaining wall installation services. From enhancing aesthetics to preventing soil erosion, our skilled team ensures flawless execution and durable structures. Bring your property's allure and functionality – choose Exact Construction for top-notch retaining walls that stand the test of time. Transform your landscape today! Learn More…
Eliminate Tripping Hazards with Reliable Concrete Services
Commercial Properties, HOA Homes, and Assisted-Living Facilities
We prioritize safety and prevent potential lawsuits by offering specialized concrete services for commercial properties, HOA homes, assisted living facilities, and more. Our expert team excels in addressing tripping hazards caused by cracked and uneven concrete walkways, driveways, and patios. With our precise concrete repair, replacement, and leveling solutions, we ensure smooth surfaces that comply with safety standards.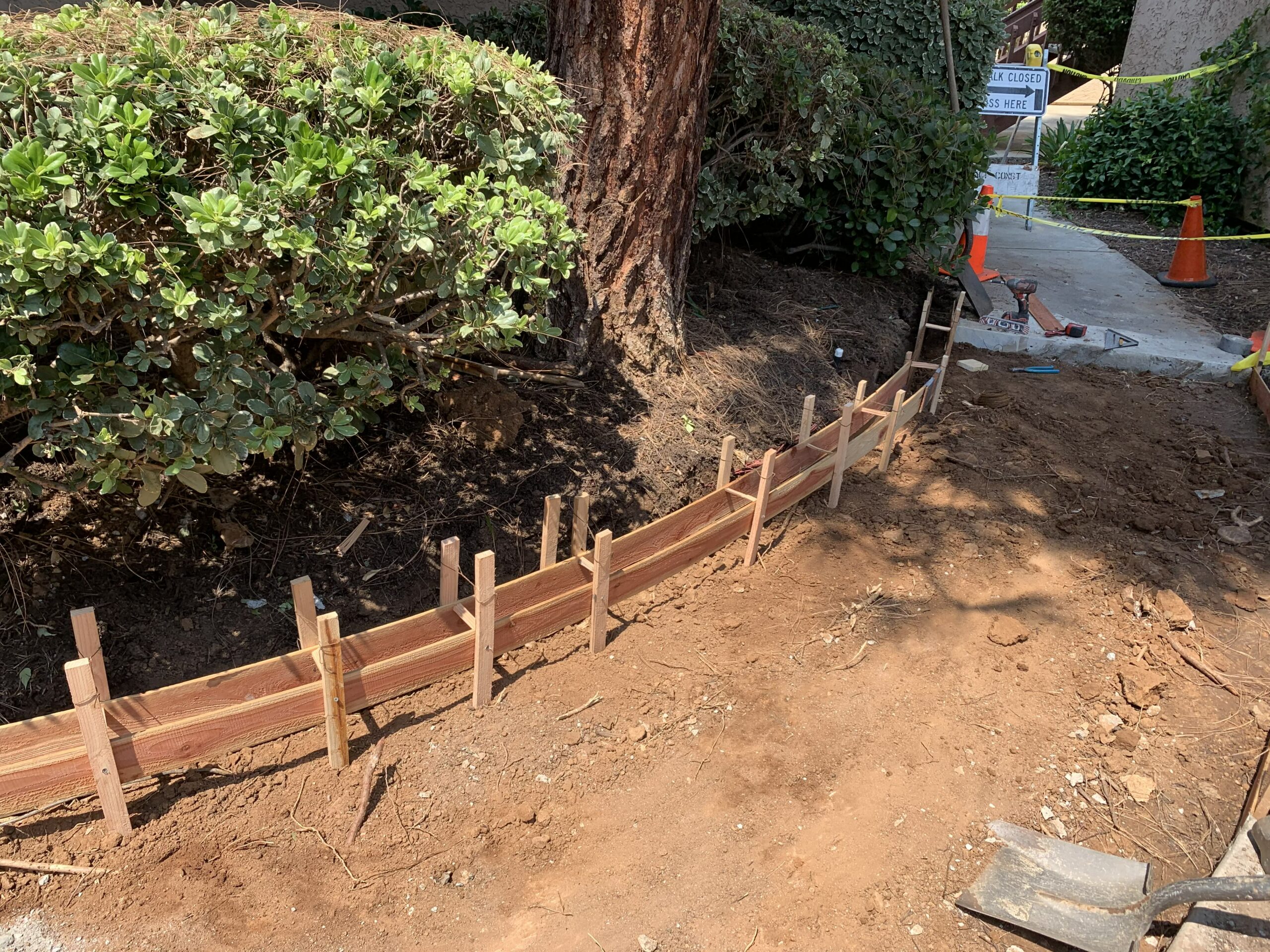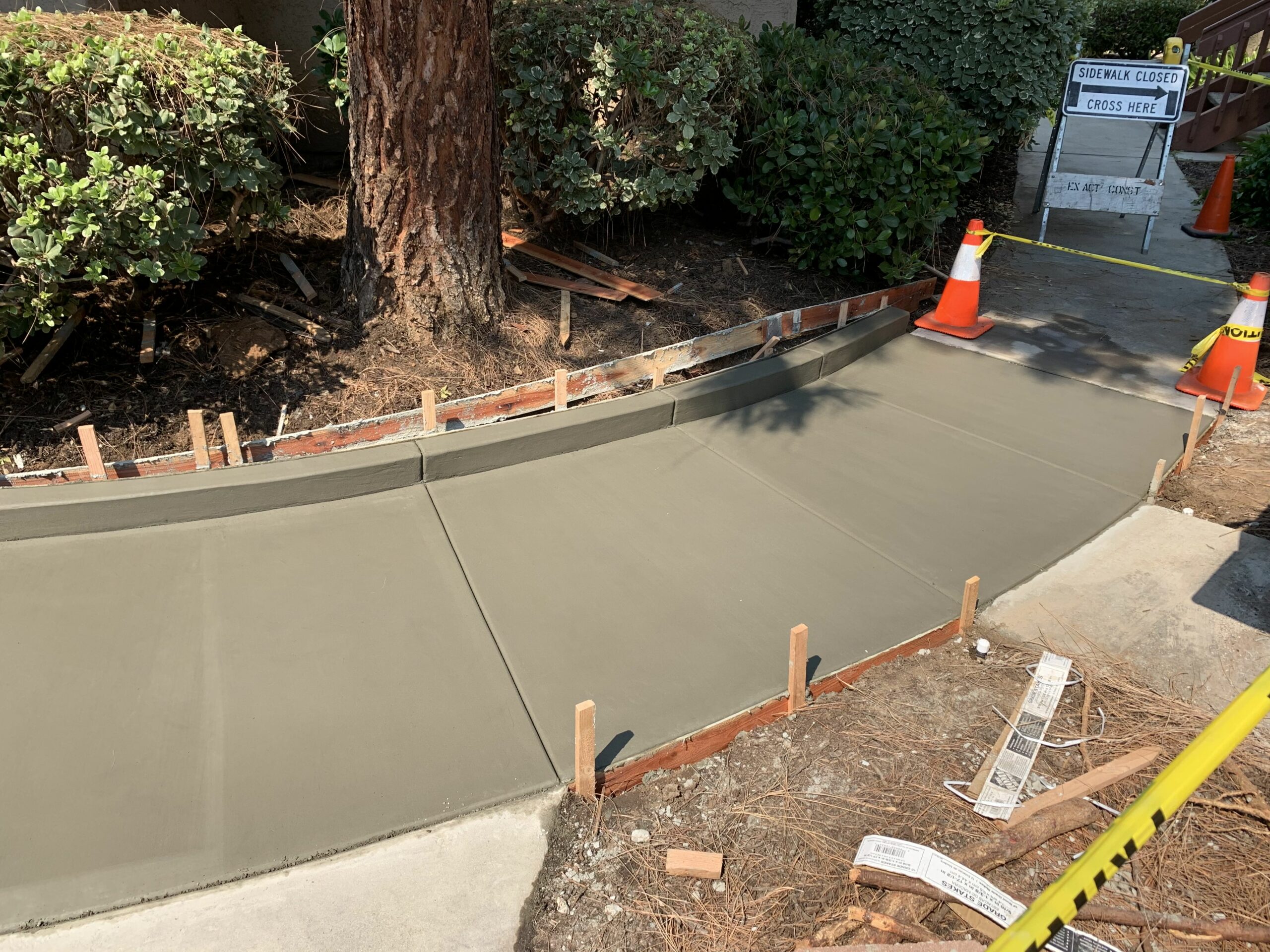 Get Your Project Estimate Now!